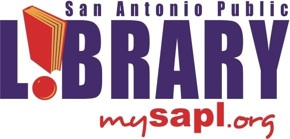 It's October and that means time for more library programs!
This year, we are excited to be offering programs at two different locations:
Thursday, October 27th at 6:30pm
Memorial Branch Library
3222 Culebra Road
San Antonio, TX 78228
Tuesday, November 1st at 6:30pm
Cortez Branch Library
2803 Hunter Blvd
San Antonio, Texas 78224
This year's program will touch on possible evidence from recent cases and discuss some of the issues that we sometimes face when working with different perceptions of what "evidence" actually is, from a paranormal perspective.
As always, we'll reserve time for questions and answers and we look forward to seeing you at either of these programs!